ABOUT BAKITHI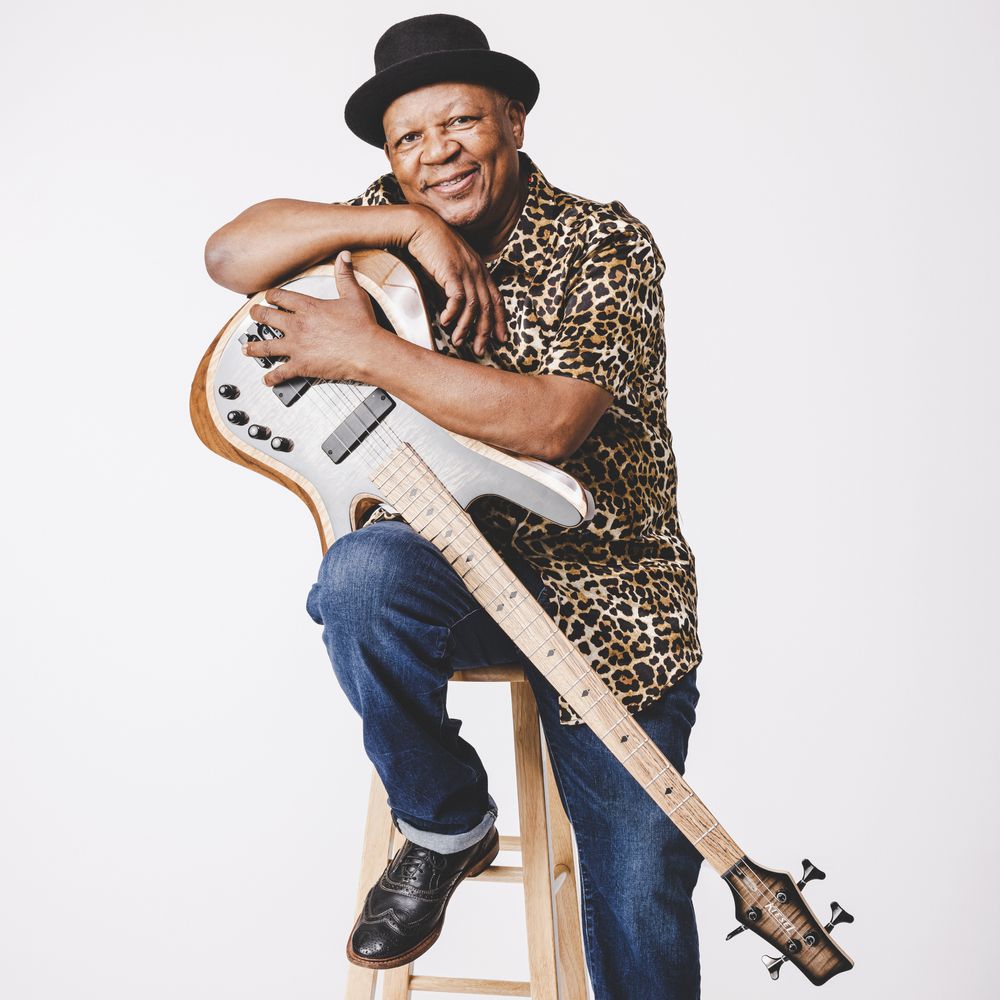 Found at the heart and soul of modern-day anthems that have shaped our sense of music and culture as we know it, award-winning, multi-instrumentalist Bakithi Kumalo (Bah-Gee-Tee Koo-Ma-Low) is ranked among the top 50 bass players in the world by Bass Player Magazine. With a career spent touring alongside artists including Hugh Masekela, the Grateful Dead, Sting, Stevie Wonder, John Legend, Gloria Estefan, Derek Trucks, Miriam Makeba, and many others, his abilities extend to his solo work as a singer, percussionist, pianist and songwriter—in addition to his bass playing—presenting a culmination of diverse influences from throughout his life. 

Born in the Soweto township of Johannesburg, South Africa, and surrounded by relatives who loved music and actively performed, with traditional African rhythms and a cappella vocal groups all around him. Kumalo learned to follow the groove of the bass lines and developed licks based on the left-hand work of accordion players in the township bands. Landing his first job at the age of seven filling in for his uncle's bass player, he continued to work as a session musician in South Africa during the 1970s and early 1980s, and was soon recognized as a top session bassist, accompanying international performers during their South African tours. 

 
Introduced to Paul Simon through producer Hendrick Lebone during recording sessions for the Graceland album in 1985, Kumalo traveled with Simon to New York to finish the record. Following accompaniment on the premier tour, he spent several years commuting between Soweto and New York City before permanently settling in the United States. 
Touring regularly with Simon throughout his career, Kumalo has recorded with and performed alongside artists including Joan Baez, Cyndi Lauper, Hugh Masekela, Herbie Hancock, Tedeschi Trucks Band, Randy Brecker, Grover Washington Jr., Mickey Hart, and Disney's The Lion King. 
Best known for his groundbreaking bass line in "You Can Call Me Al," pocket grooves from "Boy In The Bubble" and "Diamonds on the Soles of Her Shoes," and his overall big bass sound, Kumalo has also released several solo albums. His most recent project had him working alongside producer Maxfeld Gast and Militia Hill to create What You Hear Is What You See.